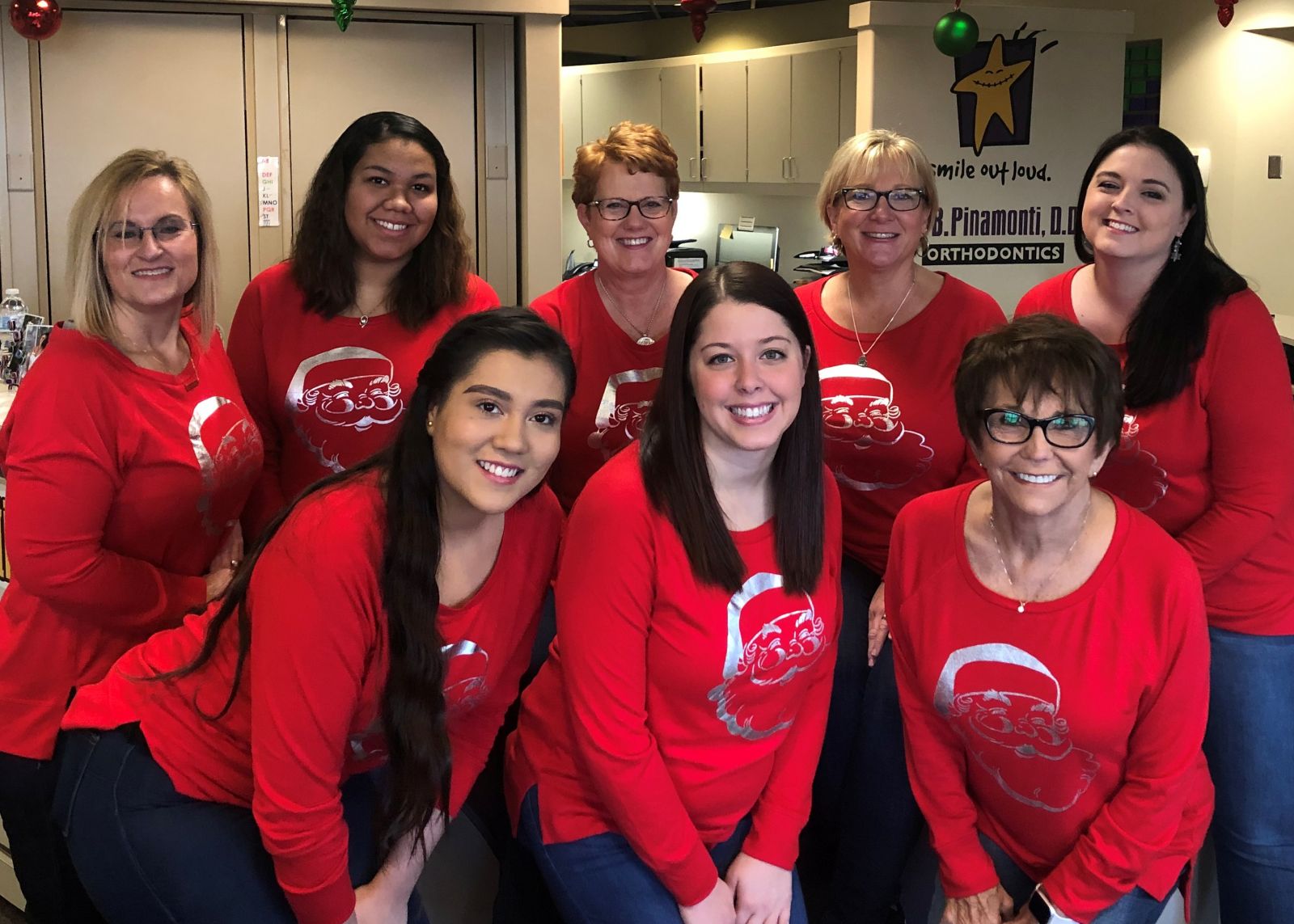 We recognize that all our patients are unique and deserve to receive orthodontic care that reflects their individual needs. Our experienced and talented team is committed to working with you and your family to create a comfortable, stress-free, and rewarding orthodontic experience every time you visit our practice.
We are pleased to welcome you and your family, and we look forward to working with you.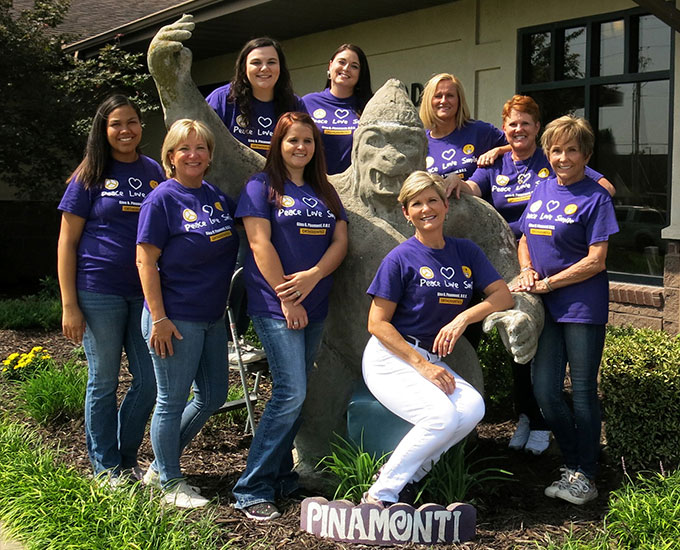 ---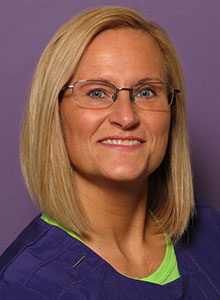 Debbie
Receptionist
Welcome to our practice! I work in the front office as the receptionist/schedule coordinator, and have been cross-trained to assist Dr. Pinamonti as a chair assistant as well. Our team is great and we can make even the shyest patients break out of their shell! My favorite part of my job is being able to see how much a patient changes from their first appointment to their very last! Dr. Pinamonti truly takes pride in her work and performs it extremely well. It is not just a job to her, but a true passion, and it shows every single day.
In my spare time, my family is my top priority. My husband Brad and I have two children, Jeremey and Shaylun. Jeremey lives in Oklahoma with his wife and five kids, and Shaylun attends Kansas City Kansas Community College on a softball scholarship. Brad and I keep busy running back and forth to KC on the weekends to watch Shaylun play softball for the KC Blue Devils!
---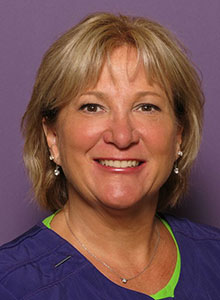 Sandee
Treatment Coordinator
I'm the treatment coordinator, so I assist Dr. Gina with the new patient exams and answer any questions our patients may have about treatment. I especially enjoy working with the kids and seeing the changes that occur from the beginning of treatment to the final results. Dr. Gina truly cares for her patients, and it shows! She takes into consideration every patient and the treatment they need and what is best for their individual treatment.
I am married to Tom and we have five children — Jennifer, Matthew, Katie, Rachel, and Spencer — and three grandchildren: Madisyn, Wyatt, and Morgan. We also have a new puppy: an Australian Shepherd named Murphy! I love riding motorcycles, going on adventures, and seeing the world in a different way than by car. Time spent with family and friends is the best.
---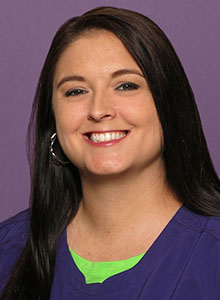 Cheyenne
Treatment Coordinator
Communication is a very large part of my job. I explain treatment options to patients and their loved ones and discuss every portion of their customized plan. I love being part of the process, from the first consultation visit to the end of treatment when I take a final smile photo that shows the gorgeous results. I can answer questions about any of the tools Dr. Pinamonti uses to improve smiles! At this office, we are more than just employees and co-workers; we are friends that care about and support one another.
I have two children, Jonah and Aurora. I spend most of my time cheering them on at various sporting events like karate, football, tennis, and softball. We have a Maltese, a German Shepherd, a Maine Coon cat, and a hedgehog at home, and we do a lot of outside activities as well. When I have time, I enjoy reading, cooking, crocheting, and watching scary movies.
---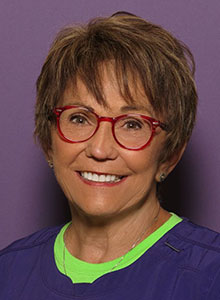 Nancy
Office Manager
I have worked for Dr. Gina since 2000. When you hear Dr. Gina saying "mom" in the office, many heads turn, but she is usually asking for me. I'm here to assist patients with financial and insurance consultations, billing, and appointment scheduling, and I also manage our marketing and communication. Dr. Gina constantly strives to educate her patients to reach out to be the best they can be in all endeavors of their lives. That is the way she lives her life, and her aspirations are contagious to all of us in the office.
My husband Jim is the broker/owner of Jim Bishop & Associates Realtors. We spend time following our five granddaughters in all their activities. love to cook and play bridge.
---
Jackie
Orthodontic and Lab Assistant
Hi there! As an orthodontic assistant, my favorite part of my job is getting to know our patients! Patients starting braces are shy and not sure what to expect, but I always make sure you know exactly what we will be doing at each appointment, and in no time, our conversations will be nonstop. When you get your braces off, I will share in your excitement because I remember when mine were removed, and that is a day to "Smile Out Loud," so I will smile with you! I really enjoy seeing the confidence that our patients have when they are finished with treatment.
Outside the office, I enjoy spending time with husband and two grown daughters: taking pictures of my grandchildren, sewing, and reading. I also have two dogs that are spoiled rotten.
---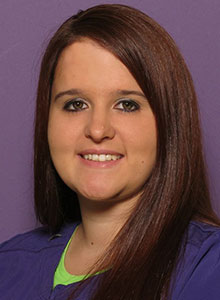 Kelsey
Orthodontic Assistant
I attended Labette Community College, graduating from the dental assistant program in 2014. During that time, I was able to intern with Dr. Pinamonti, who was my orthodontist during my high school years. I have been assisting as a member of the "Smile Out Loud" team since completing my degree.
I enjoy seeing the excitement in all of the patients' faces when they have their braces removed, and how pleased they are with their new smile! I have two girls and love taking adventures while being outside playing with the kiddos.
---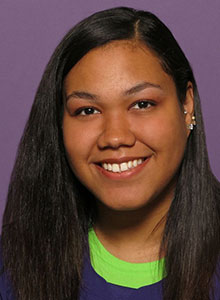 Mikayla
Orthodontic Assistant
I interned with Dr. Pinamonti during my final semester at Labette Community College dental assistant program in 2019. After exploring different areas in dentistry, I felt Pinamonti Orthodontics was the right fit for me. I joined the "Smile Out Loud" team immediately after graduation. Outside of work, I have a beautiful daughter, Addi, who is the joy of my life!
---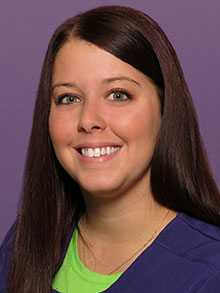 Linda
Orthodontic Assistant
I graduated from the Dental Assisting program at Ultimate Medical Academy in Clearwater, FL in 2013 and worked in general dentistry for almost 3 years before joining the Army and serving as Military Police for 4 years. I'm excited to be part of the "Smile Out Loud" team and look forward to helping patients and seeing their new smiles!
My husband Tylr and I have two beautiful children Brayden and Madelyn and we love spending our days playing and learning together.
---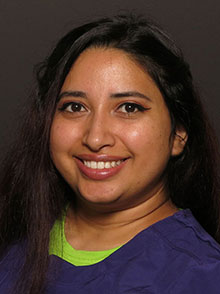 Irasema
Orthodontic Assistant
---